International Women's Day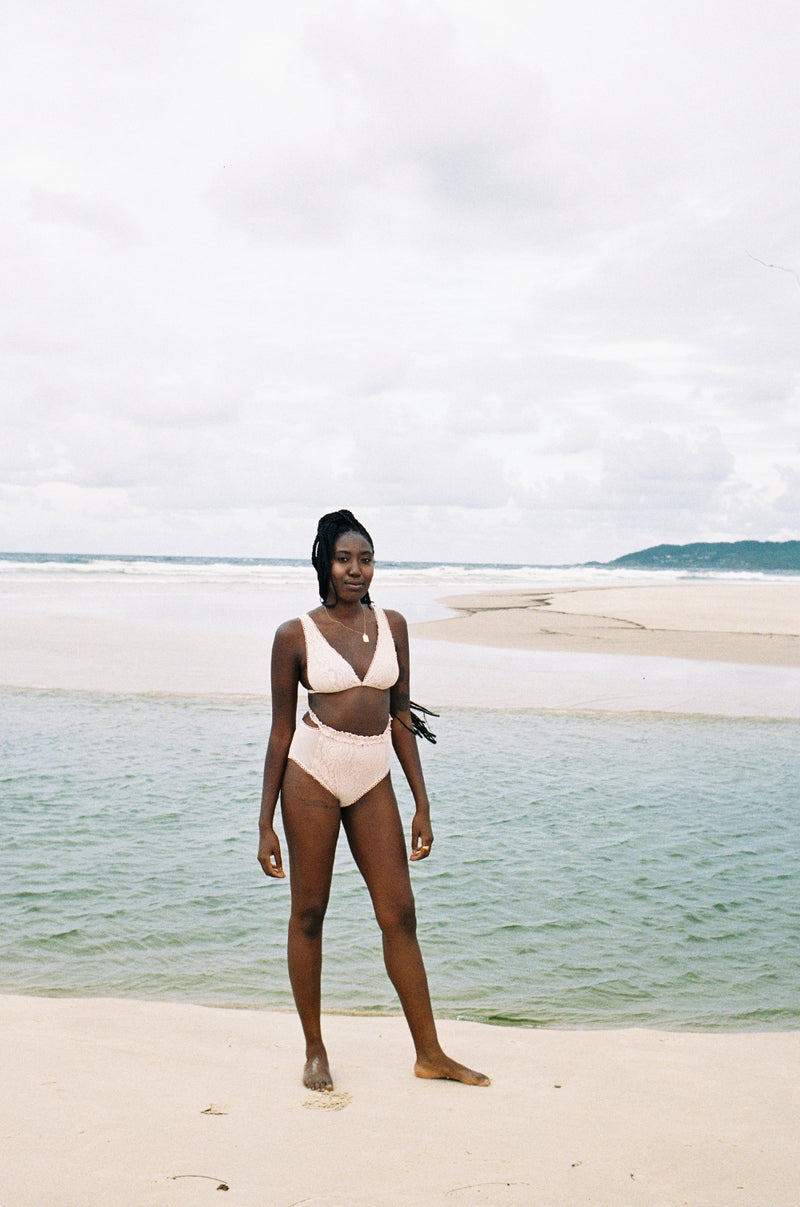 Ahead of International Women's Day, we caught up with natural beauty and Miyako muse, Aleiya Blake. Miyako's co-founder and creative director Sarah Lamkin shot Aleiya on film in a few of our favourite styles. Below Aleiya shares her experience of living and working as a woman in the connected and supportive community of Byron Bay.
What is your favourite part about being a woman?
How connected our experience has become. Being a woman today, I'm a member of a global community of women connected online and personally. We are providing overwhelming support and encouragement to one another and that is so beautiful. I love feeling empowered to live my feminine experience unabashedly because of the strong women around me doing so. The community of strong women only continues to grow! 
What is the best advice another woman has passed onto you?
My mom would always encourage me to exercise my right to choose the life I wanted for myself. Her words years ago cultivated my confidence to make crucial choices regarding relationships, travel, and job opportunities. Choices that have brought me so many beautiful experiences to this day! 
What does International Women's Day mean to you?
International Women's Day is a beautiful opportunity to celebrate the woman I am and the women in my life - where we are and where we are yet to go.